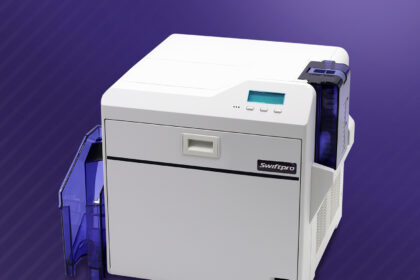 With the new Swiftpro IP Printer, you can remote print your ID cards.
Use to print ID cards in HR offices, campus ID offices, driver's license issuing, school visitors, banks, government security offices – all from a printer offsite or in another room.
Printing in Black Ink
Primarily printing in black ink?
Our monochrome black ribbons offer the reliability of Swiftpro printers for your high-volume monochrome black printing needs: vehicle registration cards, vaccine cards, and other simple prints needed in large quantities.
Reminder: GSX Promo Code
Reminder: Register for GSX with this promo code. Save $50 off registration with Promo Code: EV316
Swiftpro will see you at Booth #4359 on September 11-13, 2023 in Dallas, TX.