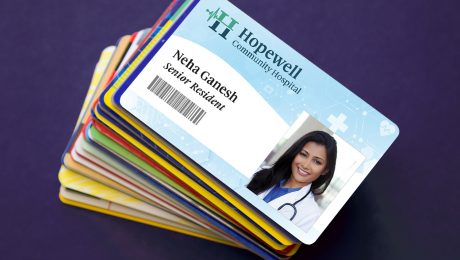 Want to project a professional image? Don't let a household printer and paper represent your brand.
Education, finance, government, healthcare, retail, and transport sectors all regularly require on-site ID card printing for identification and security.
From functionality to quality, there's a significant difference between PVC card printing and inkjet card printing. When trying to choose a printer, it helps to understand the process involved in both PVC printing and traditional inkjet printing.