Can you spot the difference?
A cleaning card from our all-in-one cleaning kit works to remove debris that can lead to print defects and errors. (more…)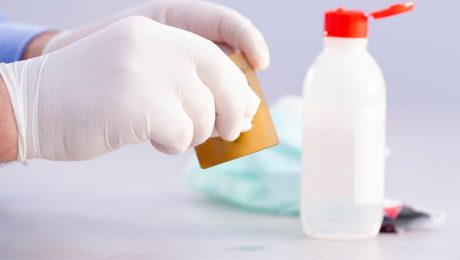 Use an ID card printer or security badges in the workplace? Here's what you need to know to keep your team safe and prevent the spread of coronavirus as workers return to the office.
Businesses are slowly opening back up after a long lockdown due to the COVID-19 pandemic. As employees return to their offices, they face new risks that naturally come from added exposure in close quarters. As a result, health and safety measures are being implemented to help control the spread of the virus in the workplace. (more…)