Wednesday, 30 October 2019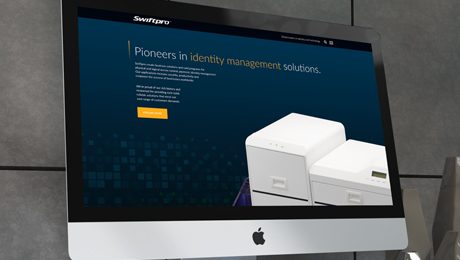 Welcome to our brand new website showcasing our ID card and laminator products! Explore our new website to see how our bespoke printer and laminators can transform your industry operations. 
We have undergone a revamp!
We have changed the way we look to help you find the information you are looking for. We hope you like our new look. Our brand new website provides you with the essential specs and top tips of our printing and lamination products.
We have designed the site with you in mind, with links to supporting documents and recommended products based on the pages you visit.
Do you work in the education sector? Visit the education page and see what ID cards you could utilize in your organization. Swiftpro bespoke ID card printers produce staff ID, library passes, bank debit cards, business cards and membership cards. Swiftpro printers produce various identity solutions in a range of card types with magnetic stripe, contactless, and barcodes. Swiftpro card printers include advanced security features to give you peace of mind.
Depending on your requirements, our products offer both a single side card or dual sided card. 
Our new website lists the many ways identification card printing grows business and increases ease of access. It includes the K30, K30D, K60, L10 and L20 printing products. Swiftpro printing products are suitable for all types of industries and deliver tailored technology solutions to whatever requirements.
Keep your eye on our page to find out the latest Swiftpro news and product updates. Take a look through our new website, explore our history timeline or download a free ID card printing support guide.
Contact us for more information on our printer technology solutions. Call
+1 732-271-7552.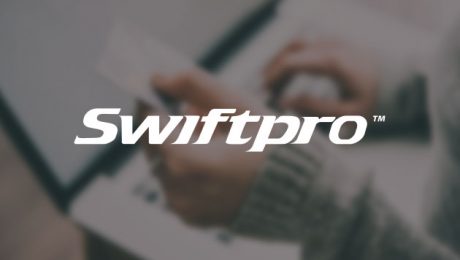 Swiftpro Offers Top-of-the-Line Retransfer Card Printers and Consumables
Swiftpro, a business unit of the Kanematsu Group, is a total solution provider for card printers within the ID credential market. Backed by a longstanding history within the retransfer card printer market with its Team NiSCA brand, Kanematsu and its new Swiftpro line bring together over 20 years of technology to the market to offer premier state-of-the-art products.
Swiftpro offers retransfer card printers in both single and double-sided options to suit a wide range of organization's needs. Swiftpro is known for its extensive array of security features, durability, superior image quality, and versatility great for financial cards, licenses and government ID's, employee ID's, school/college ID's and more. Swiftpro's retransfer printing technology allows you to print full-color, "over-the-edge" images in brilliant true color and comes available with optional encoding, lamination and a laser engraving unit for additional security and durability.
Kanematsu USA, Inc., founded in 1910, is a subsidiary of the Kanematsu Corporation of Japan, a 130-year global company. The Kanematsu network of companies is now comprised of offices in over 50 cities with worldwide sales over $10 billion.
If you would like more information regarding this topic, please call Kiyo Nakata at (732) 271-7552, or email sales@swiftpro-printer.com.