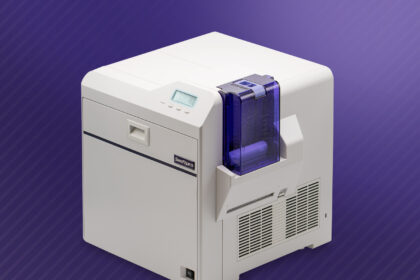 Our Swiftpro K60 ID card printer provides corporations, schools, financial institutions, and healthcare settings with a full-faceted ID card program, printed and customized in-house. K60 features include 600 DPI resolution for clear printing, UV printing for enhanced security, and encoding capability.
Add on a L10/L10D laminator option for extra features, such as Patch/Overlay security.
Join Us at NACCU
Join us at NACCU 2023! NACCU is an annual conference in Austin, TX for campus identification and transaction systems professionals.
Swiftpro will be attending from April 16-19. Visit Booth 207 to learn more about our line of card printers, including our new IP Printer.