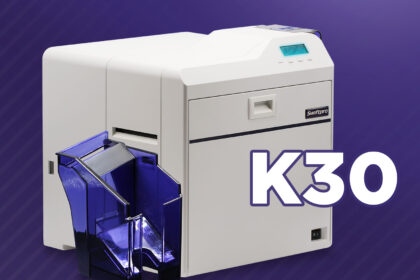 With the Swiftpro K30 retransfer printer, you can print single-sided ID cards at 300 DPI for high definition printing. Plus, print logos and barcodes for added security, with smart card encoding available.
Application Highlight: Finance
Swiftpro retransfer card printers offer unrivaled security encoding technology for secure customer transactions, any time, anywhere. In addition to enhancing in-branch experiences, Swiftpro card printers enable safe and secure transactions for customers using ATMs or making transactions (contact or contactless) both online and offline.