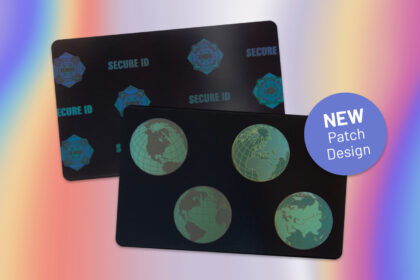 Check out the all-new "4 Globes" registered hologram patch design. Compare it to the existing secure ID design laminate.
Ready for immediate delivery: We have both the new 4 Globes hologram design and the current secure ID design laminate 1 mil material in stock NOW and ready for delivery! Contact us for more info.
Additional Security Features
Swiftpro's card printers offer encoding technologies for your identity card programs to protect sensitive company data.
Security features include: dye-sublimation UV printing, Security Erase function to scramble data, contactless IC, 1D and 2D barcodes, additional magnetic stripe encoding, and more.