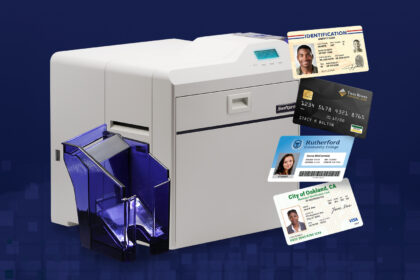 Print single-sided ID cards with our K30 retransfer printer featuring 300 DPI printing, logo & barcode printing, and smart card encoding available. Print ID cards, badges, & visitor passes, on-site and on-demand!
Contact us if you're interested in buying a K30 printer.
Cleaning Kit Available
Keep your Swiftpro card printer running smoothly with our cleaning kit, now available for order. Avoid print defects and errors caused by debris by keeping rollers and heads properly maintained with this all-in-one kit.