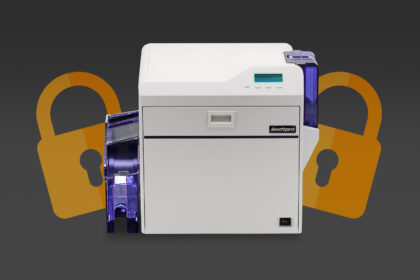 It's a new year and time to update your security features!
With Swiftpro, your ID card printing program can offer UV printing, contactless IC, 1D and 2D barcodes, smart card encoding, and more.
Application Highlight: Finance
Thanks to our unrivaled security encoding technology for secure customer transactions, Swiftpro card printers are great for finance applications. In addition to enhancing in-branch experiences, our printers enable safe and secure transactions for customers using ATMs or making contact or contactless transactions.