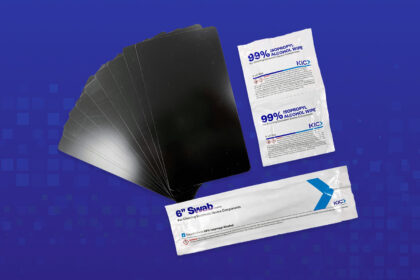 Cleaning Kit Available
Keep your Swiftpro card printer running smoothly with our new cleaning kit, now available for order. Avoid print defects and errors caused by debris by keeping rollers and heads properly maintained with this all-in-one kit.
Learn more about the kit.
ISC West 2022
Meet our staff who will be walking the show floor at ISC West this March and learn about our innovative desktop laser. SwiftLaser is an industry first compact inline retransfer, laser engraving, and laminator personalization desktop printer for government to citizen secure credential programs.