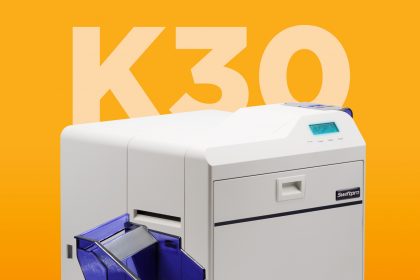 The Swiftpro K30 retransfer card printer has outstanding print quality for single-sided printing with 300dpi printing density.
It's the ideal solution for businesses requiring high-quality identification cards, passes, and badges with personalized access management.
This printer prints single-sided (if you're looking for a double-sided option, try the K30D) and can print 120 cards per hour. In addition, several security features are offered. The Security Erase function (patented) prevents leakage of personal information on the ink ribbon, scrambling information beyond recognition to protect this data. For network security, the printer supports IPSec (IPv6 / IPv4). Encryption protects personal information on a network.
If you're interested in a Swiftpro K30 printer, click here to send us a message.