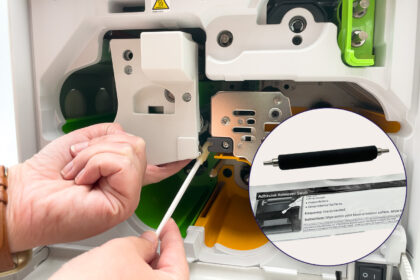 Be sure to clean your platen roller regularly to prevent debris buildup and print defects. To clean the platen roller:
Make sure printer is off and remove both cassettes. The platen roller is the black roller to the left of the printhead. Use one of your fingers to hold the roller so it does not rotate.
Clean the roller with an alcohol swab, rotating it to reach the whole surface. Reinstall the cassettes and power on the printer.
Thank You for Coming to GSX
Thank you to all of those who visited our booth at GSX in September, where we showcased the K-series printers for card program security.
If you're interested in a printer, click here.