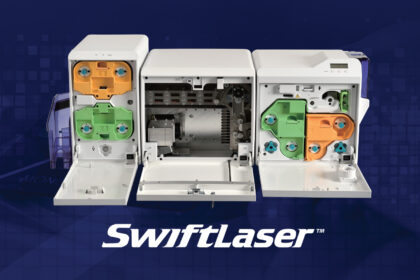 SwiftLaser lets you create your own custom secure ID card program and print on-site with guilloche, high-resolution gradient UV printing, micro text, CLI or MLI, tactile effect, holographic overlays, and laminate options.
Learn more about SwiftLaser here.
Industry Highlight: Business
Print employee photo ID cards with time tracking and physical and logical access integration. Implement contactless safety features that protect IT assets for employees working from home or on-site in high security facilities.