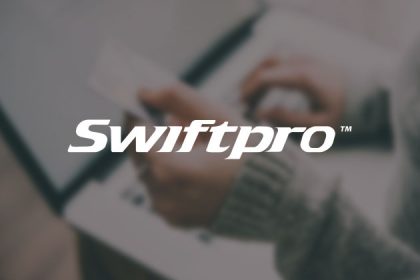 Swiftpro Offers Top-of-the-Line Retransfer Card Printers and Consumables
Swiftpro, a business unit of the Kanematsu Group, is a total solution provider for card printers within the ID credential market. Backed by a longstanding history within the retransfer card printer market with its Team NiSCA brand, Kanematsu and its new Swiftpro line bring together over 20 years of technology to the market to offer premier state-of-the-art products.
Swiftpro offers retransfer card printers in both single and double-sided options to suit a wide range of organization's needs. Swiftpro is known for its extensive array of security features, durability, superior image quality, and versatility great for financial cards, licenses and government ID's, employee ID's, school/college ID's and more. Swiftpro's retransfer printing technology allows you to print full-color, "over-the-edge" images in brilliant true color and comes available with optional encoding, lamination and a laser engraving unit for additional security and durability.
Kanematsu USA, Inc., founded in 1910, is a subsidiary of the Kanematsu Corporation of Japan, a 130-year global company. The Kanematsu network of companies is now comprised of offices in over 50 cities with worldwide sales over $10 billion.
If you would like more information regarding this topic, please call Kiyo Nakata at (732) 271-7552, or email sales@swiftpro-printer.com.